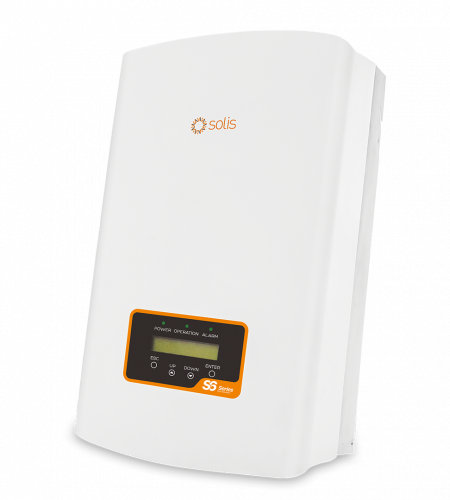 Solis 3.0kW S6 Dual MPPT Inverter – with d.c. isolator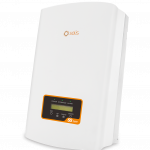 Solis 3.0kW S6 Dual MPPT Inverter – with d.c. isolator
£565.99
£565.99
"What about monitoring?"
All our Solis inverters have low cost monitoring solutions which will be offered during checkout. All PV systems should include monitoring to avoid lost FIT revenue in the event of a fault.

"What about warranties?"
Your warranty is not affected in any way by DIY installation. Inverter warranties can be extended and this will be offered to you during checkout. Solis have UK based support and dispatch replacement inverters from UK stock. In the event that you believe there to be a fault we will assist you with the diagnosis. We may ask you to do some simple electrical tests as part of the process and if the inverter is at fault we will initiate a warranty claim with Solis.

"Do these prices include VAT and delivery?"
All our prices are fully inclusive of VAT and delivery to most of the UK. For Highlands and non-mainland, supplements apply which will automatically update during checkout.
"Can I really fit my own inverter?"
It's a straightforward task for a competent DIYer. Click here for our guide.
"Should I buy a higher powered inverter so that it will last longer?"
Somewhat counter-intuitively, inverters should be slightly undersized to the solar panels to get the best yields. You can read more about this here.
Description
Additional information
Reviews (2)
Description
This inverter has an integrated d.c. isolator and is ideal for installations which do not have separate d.c. isolator(s)
Tip: If your the panels are all oriented the same way AND there is no shading, you may be able to use a Solis 3.0kW mini S6 Inverter as a lower cost alternative. Simply connect the strings so they're in series. However, open circuit voltage must not exceed 600V. Don't do this with 72-cell panels such as Sanyo or Panasonic. Contact us if you're unsure.
---
Only logged in customers who have purchased this product may leave a review.
For systems that have two strings of panels (i.e. two pairs of cables from the solar panels). Both pairs of inputs of this inverter need to be used.
Easy installation: Integrate with export power control function and DRM function.
Max. Efficiency over 97.8% European efficiency over 97.1%
Ultra wide input voltage range
Dual MPPT design with precise MPPT algorithm
Maximum string input current 14A
Export Limitation built in – Requires CT clamp (sold separately)
Integrated AFCI (DC arc-fault circuit protection)
IP65, visually pleasing for domestic environment
WiFi and monitoring app available (requires Solis wifi stick)
5 years standard warranty 20 years optional upgrade
Solis S6 non-mini Installation Manual