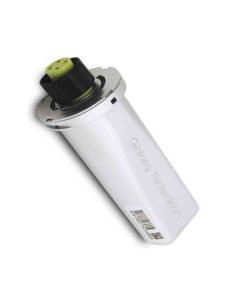 We love Solis inverters for their ease of installation and reliability. Their app is pretty cool too, but what were they thinking when they wrote such poor instructions for the Wi-Fi stick? It's not rocket science to set one up but it's a lot easier when someone tells you how to do it!
You need the app called 'Solis Cloud' on your device. Once it's installed you can register a new account, or if you've bought your Wi-Fi stick from us just email us the serial number and we will register an account for you. An advantage of this is that we can then remotely diagnose your system should you ever think there's anything wrong.
There is a Wi-Fi pairing procedure available in the app but sometimes it is not successful, so here we will do it manually:
This guide is shown using an Android phone, but any phone should be very similar. Note that firmware versions vary so the screens you see may differ slightly from those below, but the process is very much the same.
You have of course installed your inverter at this point, and plugged the Wi-Fi stick into its COM port, tightened up the lockring so that it doesn't fall out, and attached the Wi-Fi antenna.
Firstly, switch on your phone or tablet's Wi-Fi and make sure that you can scan for and join the Wi-Fi network when you're right next to the inverter. If you've got a reasonable signal then the Wi-Fi stick should be able to find your network too. If the signal is very poor then you may require a range extender or even a larger Wi-Fi antenna can do the trick. You can get both of these from CPC.
That's it, your stick should now connect to the Wi-Fi network. Don't worry if the data doesn't show up straight away, it can take an hour to catch up.