"What's happening in January?"
Stuart Reid
If I had a pound for every time someone asked me this question, I'd be able to have January off! Customers are of course rightly concerned about the future of their warranties. I'd like to reassure everyone that we'll still be here whatever happens.
The fact is, nobody knows what's about to happen. The proposal to cut the sub-4kW Feed in Tariff (FIT) by 87% is just that – a proposal. The way these things work is that the Department of Energy and Climate Change (DECC) makes a case for change, then there follows a consultation. The consultation ended yesterday evening (23 October) and there will be an announcement of the decisions later in the year.
However, it's fair to say that there is no smoke without fire. Change is coming and the FITs will never be as high as they are now.
History repeating
Back in October 2011 the then coalition government announced proposals to cut the Feed in Tariff from 41.3p to 21p. This cut of almost 50% was then perceived to be a nail in the coffin of the solar PV industry. An inevitable rush of installations followed up to the closing date of 12 December. However, the method of the proposal was legally flawed and the government was successfully challenged in High Court. They followed up with an appeal which the High Court rejected, and a subsequent appeal to the Supreme Court was thrown out also.
The changes were eventually implemented correctly in March 2012, together with a mechanism for regular tariff degressions. Many solar installation companies closed their doors around this time resulting in huge redundancies. Customers were to find in the coming months and years that their installation warranties were worthless.
However, it is surprising what happens when manufacturers and suppliers are backed into a corner. Prices of materials were slashed virtually overnight and those of us that had weathered the storm found that business picked up again, albeit more slowly than before. Since then we've endured peaks and troughs but carried on and completed hundreds of solar PV installations for homes and businesses.
What about RED Electrical?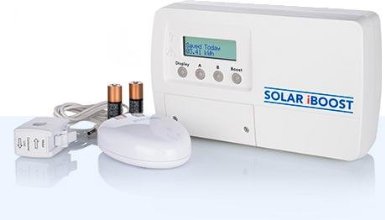 I set up my company in 2006, the year after I left the armed forces. By the time I'd gained MCS accreditation to install solar PV systems I'd already been a registered electrical contractor for four years. My company still takes on standard electrical work but we currently do a higher proportion of work on the renewables side.
My forecast is that whatever happens in January, there will be an inevitable downturn in the PV part of the business for a period of time. The key to success is diversity and we'll be carrying on with all types of electrical work. None of our customers will be let down in the way that other less resilient companies have let down their customers – all warranties will be honoured.
I've already had indications from suppliers that the cost of solar PV materials will come down. They'll work with manufacturers to ensure that business goes forward and after an initial slowdown in 2016 the industry will pick up again.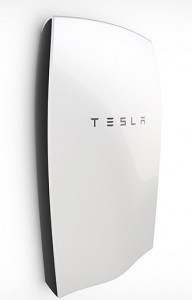 A growing part of the business is in looking after those people that find that their installer isn't around any more. PV systems aren't totally maintenance-free and many are now five years old and starting to develop faults, either due to poor installation standards or component failure. This year alone I've attended almost fifty such installations to diagnose and repair faults, and I predict this to become a larger role for my company in the future, particularly when "solar only" companies fold in the coming months.
There is also a growing market in solar PV add-ons. Battery storage is already here and we'll be retrofitting it to new and existing systems. Products such as the iBoost and Apollo GEM which heat water from surplus PV are also increasing in popularity. We're also fitting a lot of monitoring systems where the original installer didn't offer it.