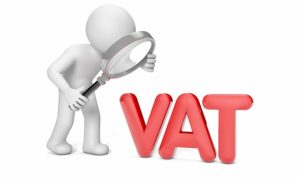 This is a subject that crops up periodically, usually when we are quoting for solar panels for a non VAT registered business. VAT-registered organisations can claim the VAT back on their quarterly returns, but for others it does increase the cost of solar panels.
This subject is is clearly covered in VAT notice 708/6 which can be viewed here: https://www.gov.uk/government/publications/vat-notice-7086-energy-saving-materials/vat-notice-7086-energy-saving-materials
In a nutshell: VAT is charged at the reduced rate of 5% on the installation of solar panels in, or in the curtilage of residential accommodation.
Take note of the two underlined parts, as both are applicable in order to qualify for the reduced rate of VAT. The reduced rate is not applicable to supply-only arrangements, nor is it applicable to non-residential accommodation.
"But what is residential accommodation?"
HMRC define residential accommodation as:
houses, blocks of flats or other dwellings
armed forces residential accommodation
children's homes
homes providing care for the elderly, disabled people, or people who suffer or have suffered from drug or alcohol dependency or mental disorder
hospices
institutions that are the sole or main residence of at least 90% of their residents;
monasteries, nunneries and similar religious communities
residential accommodation for students or pupils
self catering holiday accommodation
caravans used as a place of permanent habitation (such as a park home or static caravans sited on a permanent residential caravan park)
houseboats that are designed or adapted for permanent habitation and have no means of self propulsion, or other boats which are used as a person's sole or main residence, such as canal boats and Dutch barges, on which the boat owner pays Council Tax or domestic rates
"But I was told that HMRC are allowing the reduced rate for all installations at the moment."
If a salesman has told you this, he is either ill-informed, or (more likely) hoodwinking you into placing an order. Do you wish to purchase from a firm represented by such an individual? The taxman never has special offers, more's the pity!
If a company charges you the wrong rate of VAT, this would be picked up on their periodic VAT audit. Any company that can supply at reduced rate VAT is subject to regular VAT audits, therefore it is likely that it would be discovered, in which case they would be ordered to pay the lost revenue to HMRC. They'll then be asking for that from the customer!