RED Electrical is a SolarEdge certified installer
Stuart Reid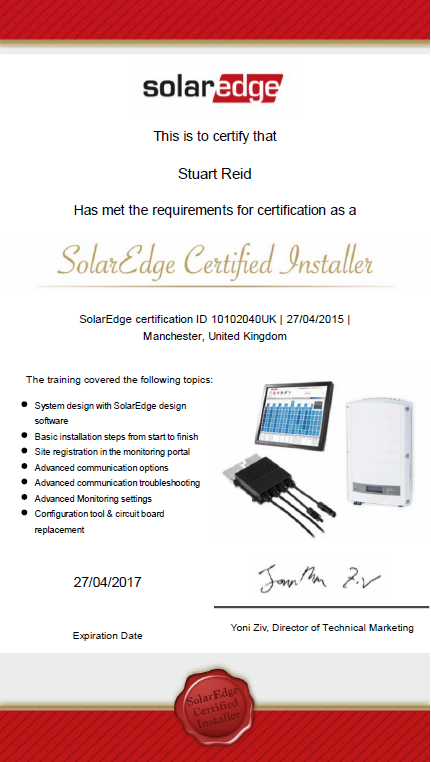 RED Electrical is now a SolarEdge Certified Installer.
This means that, not only can we design the optimal SolarEdge system and install it in accordance with manufacturer's best practice guidelines, we can also service and repair SolarEdge systems on behalf of the manufacturer.
SolarEdge optimised systems consistently perform better than standard inverter-based systems. For customers who demand the very best from their installation, it is the number one choice.
With a twelve year inverter warranty as standard, low cost upgrades to twenty years, and twenty five year optimiser warranties, SolarEdge leads the way in inverter design.