Next solar PV tariff regression not until January 2015
Stuart Reid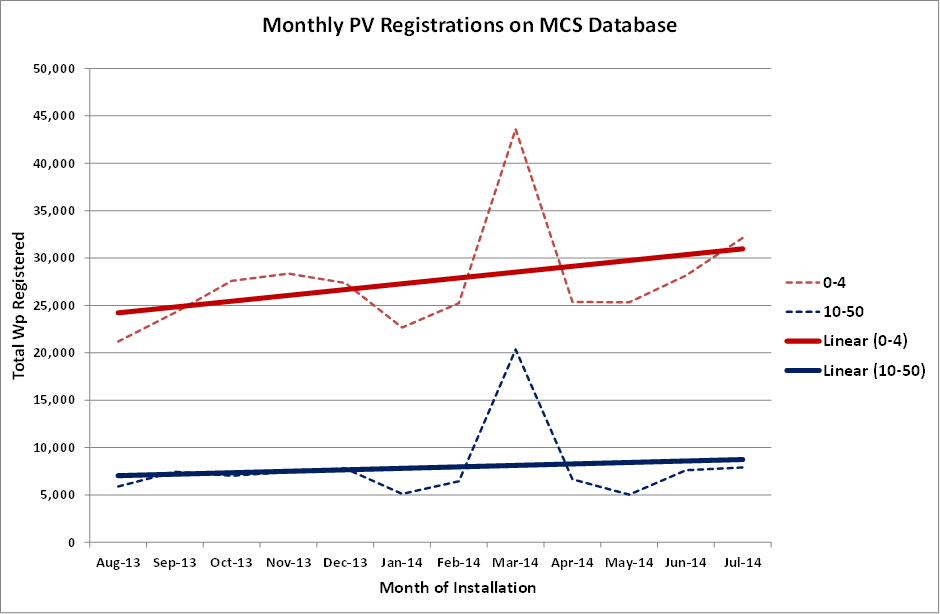 DECCs newly published figures collated from the MCS and RoofIT databases for July show a continued strong recovery in the residential solar PV market which has now surpassed the pre-March 'boom' month figures with registered <= 4kWp installations in July of 32MWp being 27% higher than the February figure of 25MWp.
Forecasting solar PV has never been easy but it seems likely that installations in the Oct – Dec 2014 period will exceed the threshold of 100MWp thereby resulting in another 3.5% cut in the FIT rate for residential systems on the 1st April 2015.
This will no doubt lead to a peak of installations in November and December and a lull in January if the pattern of previous cuts is repeated.
This is a trend that could continue throughout 2015 with 3 or 4 quarterly drops in the FIT rate for <= 10kWp systems likely based on current market trends.
Further information can be obtained from the DECC website here.