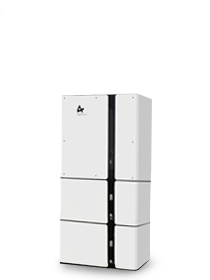 Alpha Smile B3 8.7kWh outdoor battery storage system (fitted price)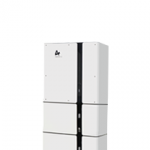 Alpha Smile B3 8.7kWh outdoor battery storage system (fitted price)
£6,425.00
£6,425.00
Description
Please note that this item is not available for supply only. The price stated here includes basic installation for most households within a reasonable travelling distance of us.
A battery system allows you to go even further by storing surplus solar generation for use at any time, increasing your savings and providing additional backup power in case of a blackout. The Alpha Smile system also allows timed charging so that you can take advantage of time-of-use tariffs such as Octopus Agile or Go (Read about our experiences so far on the Agile Octopus electricity tariff). All easily monitored and controlled via the app or any internet browser.
As it's a.c. coupled, it doesn't affect any Feed in Tariff arrangements and will work alongside any manufacturer's solar inverter or microinverters. The Alpha Smile B3 main unit boasts 2.9kWh of storage (2.8kWh usable), and can be expanded in 2.9kWh steps all the way up to a massive 17.4kWh. Market leading quality, without the corresponding price tag, the Alpha SMILE B3 offers cloud monitoring, modular format for expansion at a later date, 96% depth of discharge, superb performance and long life-span. And with a footprint of just 610mm by 236mm it will fit into small spaces.






The Alpha Cloud offers real-time monitoring and control of your battery from the web or from their app.
Be part of the energy revolution by installing a battery storage system today.
Datasheet_EN_SMILE-B3_V04.11062019
Datasheet M4856-P (Batt for SMILE3B)
Warranty SMILE-B3_SMILE5_SMILE-T10_M-4856-P_M-4856-S_SMILE5-BAT_SMILE-BAT-10.1P