NEW! Perlight Delta Triple Black 250W mono solar panels
Stuart Reid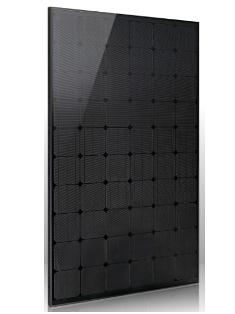 Announcing the Perlight Delta Triple Black monocrystalline panel!
Solar panels originally came with silver frames and a white backing sheet. In order to improve their appearance, manufacturers first introduced black frames. Later they introduced black backing sheets for the 'all black' panels.

Perlight have now gone further – instead of using silver foils to connect the solar cells to each other, the foils are black.
In our opinion, the Triple Black is the best looking panel on the market. Contact us for your free quotation.