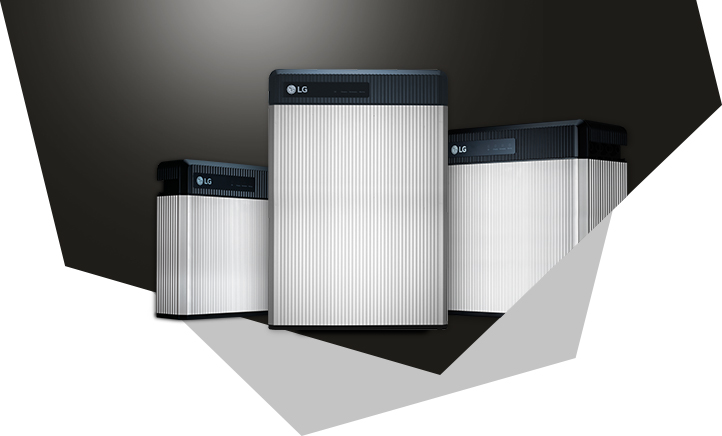 The LG Chem RESU range of batteries are the ideal partner to your solar PV system
3.3kWh, 6.5kWh and 10kWh models for 48V systems
7kWh and 10kWh models for 400V systems
Compact size and lightweight
Elegant appearance for flexible siting
Easy to handle
Batteries can be interconnected for greater capacity
Expected lifetime in excees of 10 years of >6000 cycles to 90% DOD
LG Chem, the world's leading developer and manufacturer of lithium-ion batteries, brings you a battery energy storage system like no other.
Using the highest quality materials and state-of-the-art manufacturing, the RESU range is way ahead in terms of technology and design.  Each RESU battery unit contains an intelligent battery management system (BMS).
Once installed, the RESU battery does not require operation from the homeowner.  The battery management system (BMS) automatically monitors all functions within the unit.  The BMS takes care of optimal charge and discharge processes while you sit back and reap the financial benefits.
LG Chem stands by the quality of the RESU range with a 10-year warranty (conditions apply).