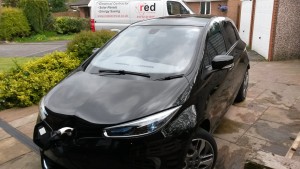 Electric cars are a common sight on the roads today and there is a growing requirement for new charging equipment in homes, workplaces and public spaces.
Many manufacturers offer a free or heavily subsidised home EV charge point with a new vehicle, but if your vehicle is pre-registered or used, or if you require a means of charging in the workplace then we can help.
RED Electrical works with several manufacturers of electric vehicle charging stations so we can specify the right product.
EV chargers for the home
For private use you may just require a basic 'plug and play' unit, but if your employer pays for your fuel then you may require a system that records the electricity consumption so that you can claim back your expenses. Charge points can be supplied with keys or RFID cards or tags to prevent unauthorised usage.
Many home chargers come with a tethered lead to suit the vehicle for convenience but units with a socket are available too.
Workplace or public spaces
Many businesses are now including electric vehicles amongst their fleet, and many are taking steps to provide a means of charging their employees' own vehicles. Our products include charging stations that can track individual usage via RFID cards or tags in order to track usage. This is not only useful for fleet management, but also for tracking employee benefit in kind (BIK) deductions.
Charging stations can be supplied wall mounted, pole mounted or ground mounted. Various vandal-resistant options are available.
Contact us with your requirements.