Breaking News – DECC Announcements Likely Delayed Until 2016
Stuart Reid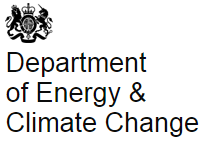 With an overwhelming amount of responses, DECC are looking to likely push the FiT response to early 2016.
According to the Solar Power Portal, a spokeswoman for DECC revealed that, 'At this stage we have the consultation for that [the feed-in tariff] so we're likely to publish a response in the new year' which means that the new Feed-in-Tariff regime, whatever it may be, may not come into effect until as late as March 2016 if the response is delayed.
Read more on this story by clicking here…
We say…
December is already upon us, so (if the above article is correct) the 40 parliamentary days notice would push us into a February announcement. Given the massive surge in installation numbers in recent weeks it's likely that the cut will be fairly substantial, or that the Feed in Tariff scheme may even close altogether.
Our suppliers are already very low on stock and we've bought some of the last of the best quality panels to cover us for any orders that come in for the remainder of the year. At the time of writing we can still install top quality equipment before 31 December.
There is stock arriving in January but the prices suggest that suppliers are anticipating high demand. Quantity discounts are no longer being offered, so it looks likely that prices will rise before the DECC announcement.
It appears that there may be scope for more installations in 2016  under the Feed in Tariff scheme as we know it. However, the Government isn't averse to bending the rules, or at least trying to, so for a guaranteed installation under the current Feed in Tariff scheme, act now.