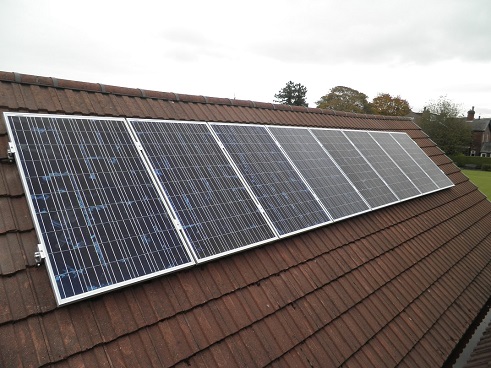 We designed and installed a system of solar panels at Chorley Subscription Bowling Club.  The Club has several south facing elevations to its 'sawtooth' shaped roof.
The system was installed in October 2012. It comprises 16 x Renesola 250W polycrystalline solar panels, and a Samil 4000TL-D inverter.
The yield projection for this system is 3659kWh per year.