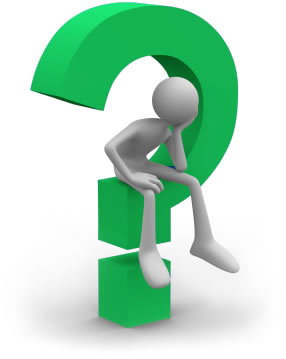 Thank you for visiting my website. If you are considering having solar panels installed, then chances are you will be fairly new to the concept. You may already feel bewildered by the vast number of products, many from manufacturers that you have never even heard of.
Then there is the dilemma of which company to ask for a quote. Many of my less savoury industry counterparts use direct marketing techniques, actively and aggressively targeting people at home. This can be cold calling on the phone, leaflet dropping or even knocking on your door. The use of high pressure selling techniques is all too common, so you could be forgiven for feeling quite daunted by the prospect of even contacting a company, in case you're letting yourself in for being pestered. Sickeningly, many of these companies specifically target vulnerable groups.
Many of my customers tell me of disgraceful behaviour from some companies and their salesmen, so I have written this Buyer's Guide to help. Apologies in advance for the long read, but I've tried to be as comprehensive as possible.
Before you begin
The golden rule of getting into anything new, is to do your homework. Before you contact any companies for quotations, I recommend that you visit two websites. The first is the Energy Saving Trust, who have a good guide to solar PV – click here to visit the site.
Secondly, and more importantly, you need to know the rules that myself and all my competitors have signed up to. In order to qualify for the Smart Export Guarantee (SEG) Scheme, the installation needs to be certified by a member of the Microgeneration Certification Scheme (MCS). A condition of MCS membership is that the Company has to be a member of the Renewable Energy Consumer Code (RECC).

The Renewable Energy Consumer Code is a consumer protection scheme that aims to provide the best experience for you, the consumer. It defines how its members conduct their sales activities. You should at the very least read their consumer page by clicking on this link. In particular, please pay attention to the paragraph titled 'What to expect from the company you're dealing with', which describes the dodgy (an in many cases, illegal) sales techniques employed by some of the more unscrupulous companies in my industry. Always bear in mind that RECC membership isn't optional for MCS installers – it is mandatory. Therefore, just because a company is a RECC member, it doesn't mean that they intend to abide by their rules.
Choosing who to call
Of course, your very best guide when choosing who to contact for a quote, is a recommendation. If you've a friend or family member who has had a system fitted, then why not ask if they'll show it to you. Most people who are happy with their system would be delighted to share their experience with you. If you do get to have a look at a system, visit this page to find out what you should be looking for.
It's worth exercising caution when reading online reviews, as many companies get their employees to post them. There are genuine reviews out there though, and if you're a 'Which?' member then I recommend using their excellent Which? Local website (unfortunately their terms and conditions prohibit us linking to them, but you'll find them using a search engine). In fact, as you're potentially spending thousands of pounds, why not use their one month free trial to get access to Which? Local. You'll find our listing there of course, but there are many other good firms on there too. All trades are covered so it's a very useful resource.
Be wary of online reviews that simply tell how much the PV system has generated – this is a review of the weather, not the installation! A very poor installation will probably generate electricity. Genuinely useful reviews will refer to the standard of work, how tidy the installers were, etc. Some reviews are obviously posted by the company, but these are often easy to spot.
The home visit
At some stage you'll need to arrange a visit to your home. This can be quite daunting, particularly if you're going to be on your own. It's a good idea to have someone with you, as some salesmen can be quite forceful in their approach, and they may be deterred if they're outnumbered. Also, two minds are better than one, and the other person may ask questions that you hadn't thought of. Remember, these salesmen are professionals – if they don't make a sale they don't get paid, so they're going to say and do anything they can to get your order.
You may also consider preparing a list of questions in advance. However, a genuine roof survey from a knowledgeable representative of a company should include a very good explanation of how the system works, and indeed (once the scheme is finalised) how to access the Smart Export Guarantee.
Make sure the company's representative behaves correctly (as per the guide on the RECC website you read earlier). Naturally, the problem with operating a consumer protection scheme such as RECC, is that of enforcement. If a company's sales representative visits you and behaves in any of manners described in the RECC's guide, you should of course show them the door. However, I would also ask you to consider telling the RECC about your experience, as they can only enforce the rules if they know when they've been broken. You can email them at complaints@recc.org.uk or you can call on 0207 981 0850. It may prevent someone else having the same experience – many of these companies also target vulnerable groups, such as the elderly, who may feel awkward about speaking up.
Your quotation
You should expect a full quotation to be issued to you within a reasonable amount of time. We do ours via email, usually on the same day, but some companies may post theirs. The quotation should comprise a minimum of the following:
A fully fitted price. If something is not included (e.g. if you're going to be arranging a scaffold), then it should clearly say so.
An explanation of how the projected yield has been calculated. This should be done using the method on page 55 onwards of the MCS Guide to the
Installation of Photovoltaic Systems (free download). It should NOT be done using SAP 2005 or SAP 2009 methods, which have not been compliant since May 2013.
If there is any shading onto the proposed installation area at all, you should be given a sunpath chart (as per the MCS guide). We include this with our email quote, but some companies may give it to you during their visit. Most, however, ignore this important requirement. The reason it is important is because losses due to shading is the single most complained about issue with solar installations.
A list of the major products quoted for (i.e. make and model of solar panels and inverter), and an explanation of their warranties.
The company's terms of business.
Your right to cancel, and a cancellation form for that purpose.
Warranties
Consider the credibility of each company when it comes to their warranty. A company with a trading history before the UK solar panel industry started to take off (pre 2010) may be more likely to be still around if you need them in the years ahead. Most companies with the word 'solar' in their title are probably short-term.
All MCS registered installers, including us, have to have warranty insurance as part of the terms and conditions of their MCS registration. We use the insurer suggested by RECC. This may provide some comfort to you, but consider this: the insurance premium to insurance-back a ten year warranty is just £35. This is simply not enough money in my opinion to offer a good level of cover, should you ever need to make a claim on the policy..
I've spoken to people who have tried to claim on their warranty insurance because their original installer has ceased trading, and in each case they have been told to get three quotes for the repair. How can they do so when they don't know what needs doing? Would any trader be willing to visit them and diagnose the fault for free in the hope that they may in the end win the repair job? It's clearly a way for the insurers to wriggle their way out of their responsibilities. It's therefore very important to choose a company that's likely to be around if you need them.
The installation itself
Your installation should be carried out in a professional, safe and tidy manner. Your home should be treated with the utmost of respect, and if any defects are found with your roof, they should be rectified as part of the installation. Any roof tiles broken prior to or during installation (it happens) should be replaced, and any defects with the felt should be durably repaired.
It's worth comparing your installation with our guide at this link.
In summary
Please don't let this Buyer's Guide put you off, as solar panels are a great investment for the future. Every industry has its rogues, but hopefully the information on this page will help you to weed them out. Remember, it's your home, and it's your money, so don't be afraid to be discerning!
This guide isn't finished, and I'll be adding the odd picture in to break things up a little. However, if you have any comments or suggestions then please feel free to comment below.
Thank you for reading.
Stuart Reid
EngTech TMIET
RED Electrical